Thinking of an Autumn wedding or event marquee at home, our smaller intimate marquees will compliment your outdoor space.
Autumn is one of the most colourful, vibrant, and beautiful seasons to hold an outdoor event.
The colours of autumn will create a stunning background to any outdoor wedding marquee or event marquee. The magnificent oranges, reds, and yellows of the falling leaves make for perfect wedding and event colour scheme inspiration.
Our wedding and event marquees with clear roofs and walls will bring the outdoors inside.
With rustic wedding's trending the wedding marquee interiors can be earthy Autumnal tones. Dressed with luxurious marquee interiors, stunning pampas grass and rose floral's to both the tables and under the clear marquee roofs with chic internal marquee voile drapes.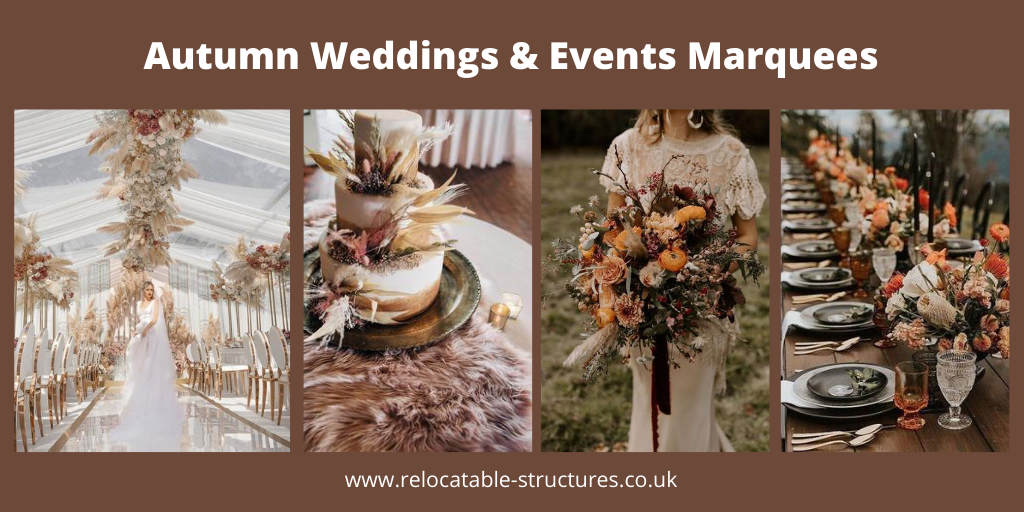 With the night's drawing in our marquee lighting can be magical during the dark nights. We can incorporate hanging pendant lighting, opulent chandeliers together with modern fairy lights, wall uplighters and even mirrored disco balls!
Why not arrange for chiminea's or fire pits with exterior seating so that your guests can enjoy the Autumn evenings whilst still being warm and cosy.
Having been in the marquee industry since 1993 we have plenty of experience of marquee events and marquee hire during the Winter months. Our structures are designed and manufactured to withstand the British winter weather. Suspended solid flooring, glazed doors and adequate heating will ensure that your wedding or event marquee will be warm and cosy too.
Not just a marquee supplier, from our vast experience we can advice, support and even provide you with idea's for your marquee hire. We are here to help you from the initial enquiry right through until after the event.
Consultation and quotes are free of charge, so do get in touch to see where we can help you.
Free phone 08 007 314 007 Email sales@relocatable-structures.co.uk
https://www.relocatable-structures.co.uk/contact/
Covering Britain Since 1993!