A Relocatable structure can be used for a range of winter events. Our marquee hire incorporates marquee solid flooring systems, marquee hard walls and glazing, marquee doors, luxurious interior linings with decor and suitable marquee heating systems controlled by thermostat to keep you and your guest's cosy during your event.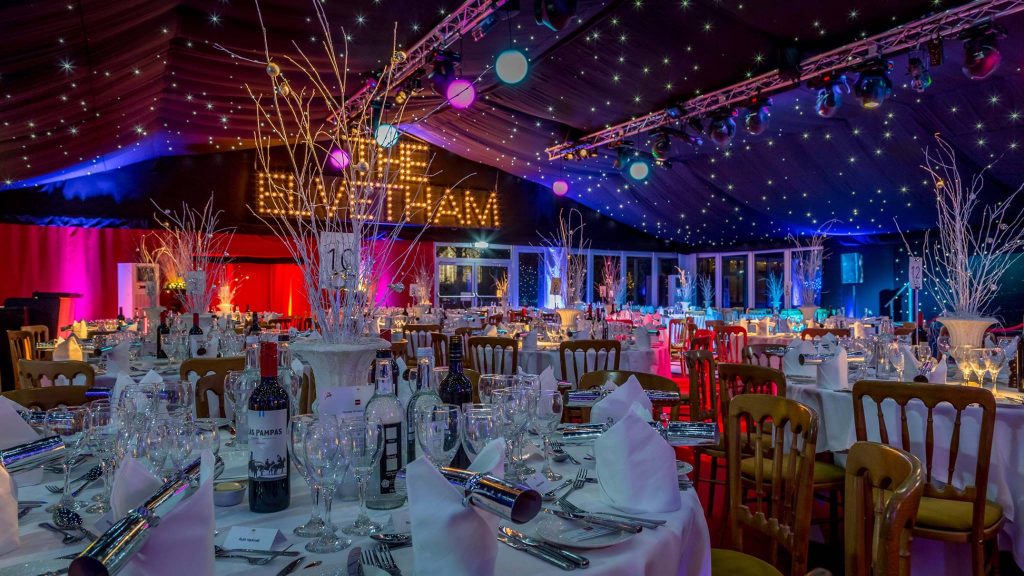 The location of your marquee is always a consideration, but in the winter, the type of ground and access become particularly important. Winter events will also need to plan for ice and, potentially, snow. Our Relocatable marquee hire structures are designed and manufactured to withstand the UK weather. We can also install our marquees on both soft and hard surfaces and our experienced staff can guide you through the planning process.
Winter events within a marquee can provide the opportunity to experience the magical effects of indoor and exterior lighting. We supply chandeliers, up-lighters, spot lights, fairy lights, starlight's, dimmer switches and outdoor lighting which together with colour washing effects from the DJ can change the atmosphere of the marquee in an instant.
We supply our marquee structures for a range of events including winter graduation events, corporate Christmas parties, extensions to commercial premises to increase space for Christmas dining, New Year parties, winter weddings, winter ice rinks, and even commercial storage marquees.
Consultation and quotes are free of charge, so do get in touch where we can help you plan your event.
Free phone 08 007 314 007 Email sales@relocatable-structures.co.uk
Covering Britain Since 1993!