Any outdoor event planner will know that the success of an outdoor event, be it a corporate event, a wedding, garden party, music festival, charity fundraiser, or even a sporting event is at the mercy of the outdoor elements.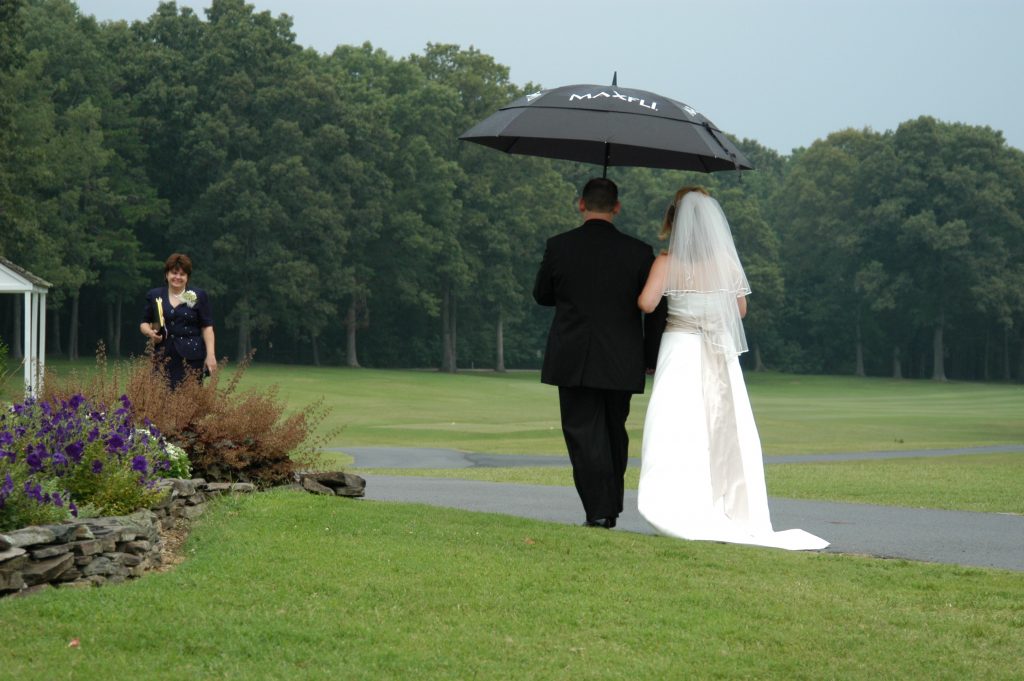 British weather can be temperamental, which makes good event planning essential to prepare for any eventuality. Bad planning could spell disaster for both the event organiser and attendees.
The team at Relocatable Event Structures have over 27 years of event planning marquee events with all the supporting event hire equipment, helping our client's events go off without a hitch, rather than being rained off.
Suitable Venue
Finding a suitable marquee event venue that ticks all the boxes is essential when it comes to organising an outdoor event and can pre-empt any potential hazards, risks and weather-related disruptions.
Consideration for accessibility at the event for any person with a disability is a legal requirement, the Disabilities Discrimination Act and the Equality Act both require you to make 'reasonable adjustments' and avoid discrimination. But it's also good practice, and inclusive event planning has benefits for everyone.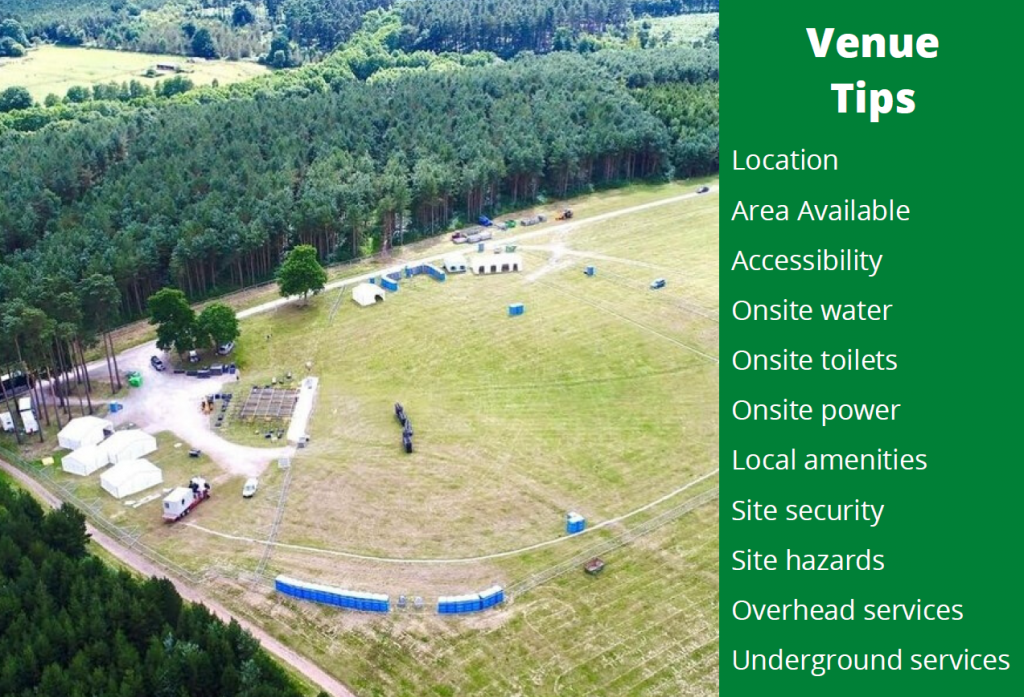 Licences
The event licences required will depend on the nature of the event. Live music, movie screenings, serving alcohol and late-night food services all need licences. Find out if your event venue is covered: if not, you can apply for a temporary event licence (TEN) from the local authority.
Amenities
Toilet facilities – Even if it's not an all-day event, there must be available easy access and adequate toilet and hand washing facilities. If there are no fixed facilities at the venue then hired toilet facilities can be used.
Adequate power – Live stage performances, outdoor catering, power to temporary toilets and marquees, to use domestic power cables just won't do.
Safety considerations are paramount here and event power with distribution should always be supplied and installed using a professional event supplier.
Water – Event caterers may require a water supply for their use if they don't provide their own, this could be a mains supply or via a hired event water bowser.
A supply of clean drinking water – especially at hot Summer events where alcohol is involved could be provided by the event bar supplier or event caterer, alternatively event water coolers can be hired, and offer a good alternative to hundreds of disposable plastic bottles.
Catering – Enjoying a barbecue, a served meal or even a hog roast can be one of the highlights of an outdoor event. Select caterers specialising in outdoor event catering as they will be equipped with the essential infrastructure to deliver good quality food and will have the necessary food hygiene requirements and insurances.
Event signage – Is an is an important part of making the event accessible for everyone. If no one can tell you where the toilets are, or the way to the First Aid station, it's bad news.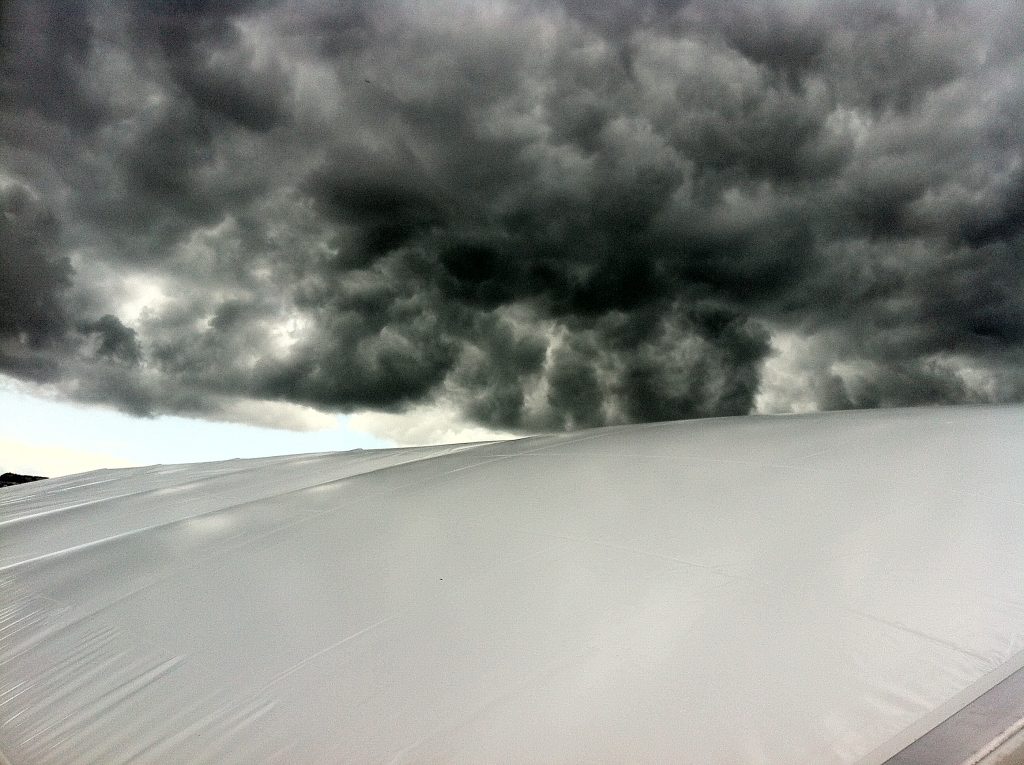 Weather
A washout or blazing sunshine can both cause significant problems at any event. Plan for the possibility of severe weather, and you won't be caught out.
Marquee hire will provide cover from rain or the heat of the day, by using a specialist professional marquee hire supplier you can be assured that your event structures are correctly installed and offer weather monitoring preventing any dangerous or chaotic results.
Event Health & Safety
An event organiser has a legal duty to select competent event contractors, to plan, manage and monitor the event to make sure that workers and the visiting public are not exposed to health and safety risks.
Relocatable event marquees and temporary structures can provide evidence that the health and safety of the workers involved in building temporary marquee and event structures (supplied by Relocatable) at your event has been secured.
Clean Up
If you've ever seen the fields after a major music festival event like Glastonbury, you'll know that not everyone is thoughtful about taking their rubbish home, even at weddings and outdoor parties guests need to dispose of rubbish.
Provide recycling bins as well as standard bins and have the infrastructure in place to have them emptied regularly.
Clean up isn't just about rubbish, either, ensure event suppliers take appropriate routes to limit any impact on the venue.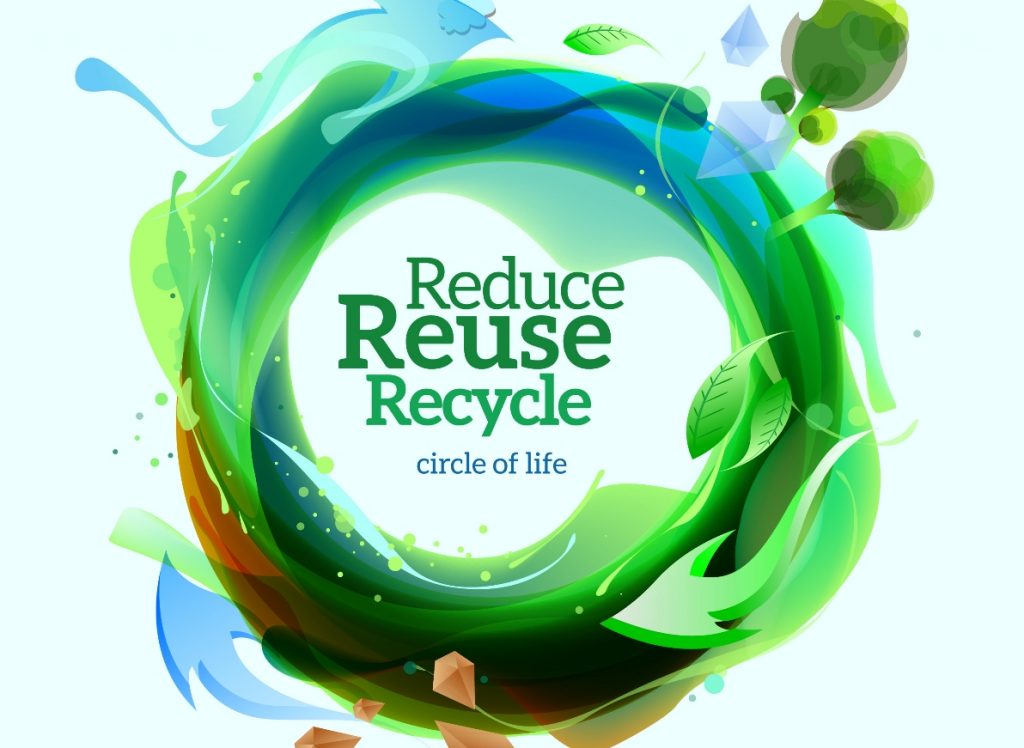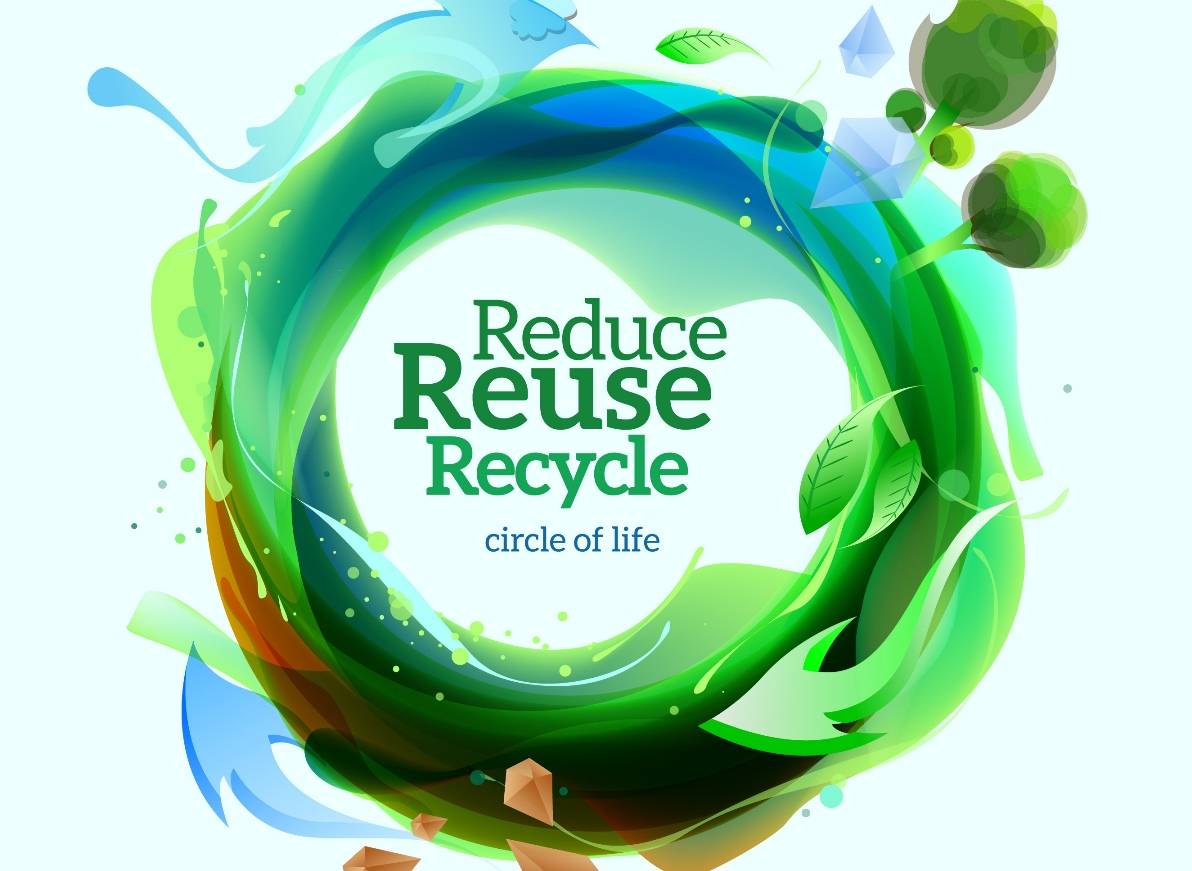 Teamwork
A successful outdoor event of any size takes many hands.
With a winning combination of caution, creativity, preparation and the specialist event hire, marquee hire companies, you can be confident to deliver a great event for all involved.
Consultation and quotes are free of charge, so do get in touch where we can help you plan your event.
Free phone 08 007 314 007 Email sales@relocatable-structures.co.uk
Covering Britain Since 1993!