With so many different types and make of marquee in the marketplace, how do you know that the marquee structure you hire or buy will be substantial enough for use during the Winter period?
Any reputable professional marquee hire company or marquee manufacturer will fully understand the safety implications of any structure.
Whilst there will always be cheaper options available on the market, it is worth taking the time to ensure that the marquee structure you choose is suitable. The marquee must have sufficient wind & snow loads and be installed with adequate anchorage.
It is important to be aware that marquees not designed for wind and snow or not installed correctly can be dangerous in high wind and can collapse due to snow. https://www.bbc.co.uk/news/av/uk-24707110
Why Use Relocatable?
The Directors at Relocatable structures have over 27 years of industry expertise. We listen to your requirements and advice you of the most suitable marquee or temporary structure. This will be backed up with technical specifications of the marquee structure together with written confirmation from the manufacturer of the wind and snow loading's applicable.
We will work with you to manage the risks of wind and snow and ensure that structural safety is upheld with adequate fixings and regular structural safety inspections.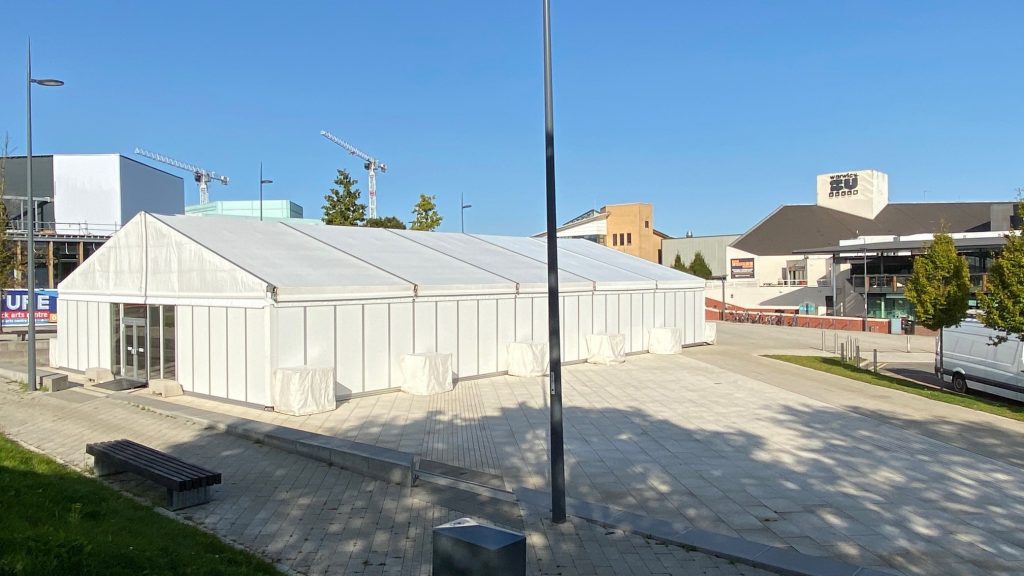 Our company operations are assessed and accredited by Safecontractor and our staff are fully trained to provide peace of mind that we are fully competent and compliant. All certification can be viewed upon request.
It is essential that the insurance company providing cover for any business or venue that has a marquee structure installed upon their premises, is notified.
Relocatable structures have comprehensive business insurances in place with Employers Liability limit of indemnity at £10,000,000 and Public / Products Liability limit at £5,000,000.
It is also worth knowing that if a marquee structure is not installed correctly in accordance with the manufacturers guidelines and there is an incident, this could invalidate the insurance cover.
Getting it wrong could be potentially dangerous resulting in a serious accident. Breaching health and safety laws could bring enforcement by the authorities with possible fines, prohibition orders and even imprisonment.
We are here to help you get it right.
Consultation and quotes are free of charge, so do get in touch where we can help you with your Winter marquee hire and temporary structure solutions.
Free phone 08 007 314 007 Email sales@relocatable-structures.co.uk
Covering Britain Since 1993!
https://www.hse.gov.uk/event-safety/temporary-demountable-structures.htm